"Warrior Psychotherapy Services is a growing small private practice business in Front Royal, VA. I currently provide psychotherapy services virtually and in-person services to adults with a specialization in addressing injuries sustained during occupational duties as well as the general adult population. Typical treatment diagnoses include anxiety, depression, post-traumatic stress disorder, traumatic brain injury (TBI), chronic medical, insomnia and adjustment disorders for individuals and couples. I would like to find providers to expand services to children, adolescents, and adults in Virginia."
Courtney A. Patti, MSW, LCSW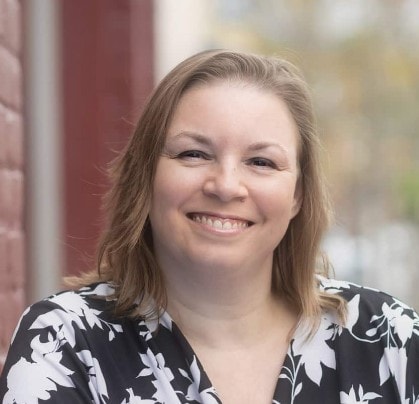 Social worker, professional counselor, psychiatrist, licensed psychiatric nurse practitioner or psychologist
Warrior Psychotherapy Services is currently seeking to hire a full-time or part-time licensed social worker, professional counselor, psychiatrist, licensed psychiatric nurse practitioner and psychologist for a combination of in-person and virtual services with flexible working hours. Candidates must be licensed in Virginia with good standing. Part-time minimum is 8 or more patients, and full-time is 20 or more patients.
The ideal candidate is motivated, proactive, and actively collaborates with other providers to ensure high quality, culturally relevant care. The candidate's duties will include providing complimentary initial consult screening, intake assessment, evidence-based psychotherapeutic intervention sessions, completion of progress notes and treatment plans, case management and administration tasks as required.
WPS provides electronic record keeping software, insurance credentialing, electronic billing system, marketing, advertising, and referrals. We offer a fully furnished beautiful office space on Front Royal's historic main street with ample parking. Pay is dependent on experience.